About the Founder, Steve Nardoni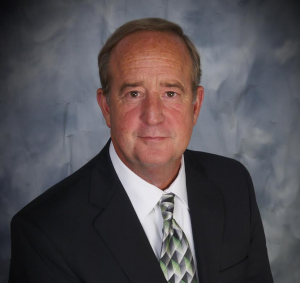 Long hours and hard work came early to Steve.  His mother was managing a very successful restaurant in St. Louis.  To earn a little spending money, he charmed his mom into bringing him into the business at the age of 14. Steve started by busing tables, washing dishes, and just about every other job responsibility, except for tending bar!   That laid the foundation for his future as General Manager in the St. Louis market with Gilbert/Robinson, a national restaurant corporation headquartered in Kansas City, Missouri.
From this background of 13 years, Steve developed his operational expertise and quickly became successful in managing comprehensive, fast paced, high volume operations.  Reflecting back, two things were apparent to him. Operations and profitability were extremely important, but not any more important than the continued growth and development of his staff.
After a successful career in the restaurant industry and after much reflection, Steve decided to change career paths which led him to enter the field of sales where he joined Oce' Business Systems in 1985 and quickly moved into the position of District Sales Manager responsible for the overall operations of the St. Louis market.  The St. Louis office was a start-up operation in 1985 and over the years grew to become one of the most profitable branches in the United States.
Steve was asked to join MicroAge in 1996, a $7 billion technology provider headquartered in Tempe, Arizona.  As Enterprise Account Manager, his responsibilities included the overall operations management, strategic client initiatives, and profit and loss of the $340 million St. Louis operation.
Whether an organization with whom he was employed, or today, clients he supports, it is obvious that Steve takes a personal interest in forming strong relationships and values partnership as the basis for supporting and growing business.
About Smytheport Consulting
In 2003, Steve opened Smytheport Consulting.  As founder and president, Steve's responsibilities include the development and management of performance services for clients on the local and national level.  Smytheport's core services include solution selling sales training, management leadership, talent acquisition services, organization development, performance management initiatives, and corporate turnarounds.
Steve is a former member of the United States Air Force and lives with his family in St. Louis, Missouri. Learn more about the company.
LEARN MORE ABOUT OUR COMPANY
Call for a Complimentary Assessment
Connect with Smytheport Consulting
We create a custom solution for every service for our clients to meet their specific and unique business objectives. Reach out today to discuss what Smytheport Consulting can do for your business.